PIANO INSTRUCTOR
---

Tatsuya Nagashima
★Music Director・Artist Faculty

Shunji Itani
★Artist Faculty

Megumi Takahashi

Yukiko Sousumi

Aeryong Kang

Arisa Fuki

Hiroko Etou

Mariko Ushiro

Nahoko Terao
---
TATSUYA NAGASHIMA
his detailed profile → HERE
★Music Director・Artist Faculty
| | |
| --- | --- |
| Tatsuya Nagashima received his musical training at Juilliard School, North Caroline School of the Arts, University of Illinois at Champaign-Urbana and Musasino Musicae Academia. His distinguished teachers include Bella Davidovich, late Gyorgy Sandor, Ian Hobson, Eric Larsen, Kunio Hirano, late Teruko Wakao and his father Pan-An Chen. He studied chamber ensemble with the members of Juilliard and Cleveland Quartets, and conducting with Vakhtang Jordania. | |
While he was still a student, he captured 1st at multiple competitions include Berlin International Piano Competition and Italy's IBLA Grand Prize International Piano Competition. Since then, he regularly performs at major festivals and venues around the world, from Carnegie Hall and Lincoln Center in New York, to Royal Albert Hall and Barbican Centre in London, Salle Pleyel Hall in Paris, Schauspielhaus and Deutsche Rundfunk Saal in Berlin, St. Petersburg Philharmonic Society Hall and Great Hall of Moscow Conservatory in Russia, Musikverein in Vienna, Suntory Hall and Sumida Triphony Hall in Tokyo, as well as National Concert Hall of Taiwan.

As a guest soloist with orchestras, Nagashima has performed with world's leading orchestras, including Royal Philharmonic Orchestra (London), Berlin Radio Symphony Orchestra, Deutsches Symphonie-Orchestra Berlin, Russian National Orchestra, Russian State Symphony Orchestra, Russian Federal Orchestra, St. Petersburg Festival Orchestra, Kirov Orchestra, Czech National Symphony, Czech Radio Symphony Orchestra, New Zealand Symphony, Houston Symphony Orchestra, American Symphony Orchestra, Indianapolis Symphony Orchestra among many others. The conductors whom he worked with include Valery Gergiev, Daniel Gatti, Vaktang Jordania, Ian Hobson, Jahja Ling and Shigeo Genda.

As a conductor, he has lead Czech National Symphony, Prague Radio Symphony, San Diego Sinfonietta, Amadeus Chamber Orchestra, Kharkov Philharmonie Orchestra (Ukraine) as well as Rousse Philharmonic Orchestra (Bulgaria).

He has been featured on radio and TV all over Europe, Asia, Australia, South Africa, North and South America including NPR, PBS, ABC and NBC in the United States.

His recordings on Melodiya, Angelok1, Test-Achats and Orion Classics labels include solo works by Mozart, Beethoven, Schubert, Chopin, Schumann, Liszt, and Copland. He also recorded Liszt's Piano Concerto No. 1 with Royal Philharmonic Orchestra, Mozart's Piano Concerto No. 23, K. 488 with Deutsches Symphonie-Orchestra Berlin, Beethoven's "Emperor" Concerto & "Triple" Concerto (with Tchaikovsky International Competition winner, Kirill Rodin on the cello and the Moscow Conservatory faculty, Alexander Trostiansky on the violin) with Russian Federal Orchestra.

Mr. Nagashima is as passionate on his teaching career as on his performing career. He has taught at University of Illinois, Ohio Conservatory as well as North Caroline School of the Arts. Many of his students has won national and international level competitions, many went to major conservatories in the world, and 19 students made their solo performances at Carnegie Hall so far.

Tatsuya Nagashima was appointed as the music director and artist faculty of the Lishumoa School of Music on April, 2019.

●●A Message from the Instructor●●
I believe that finding a way to appreciate music is the best way to improve yourself as a musician. Technical improvement is essential for any level of pianists, but one must find the inner depth of music and find your own sound and musicality. My believe is that the true motivation and the joy of playing music comes from that. Through my lessons, I would like to show you many detentions of the music, and how to freely control an orchestra call "piano".


Mozart: Piano Concerto No. 23 K. 488 - Tatsuya Nagashima

Beethoven: Emperor Concerto (Live) - Tatsuya Nagashima

Liszt Piano Concerto No 1 - Tatsuya Nagashima (live)



 【To release a CD】Click the image to jump to the detail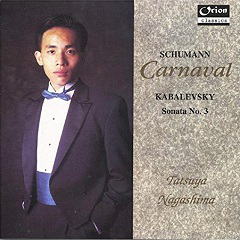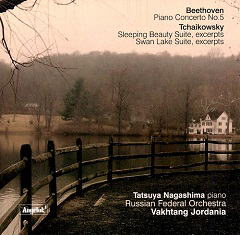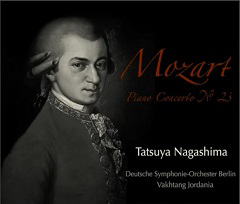 ---
SHUNJI ITANI
★Artist Faculty
| | |
| --- | --- |
| A native of Osaka, Shunji Itani is a graduate of Osaka College of Music and Hochschule fur Musik und Theater Munchen (Germany). An honorary professor of Kwassui Women's University in Nagasaki, he is a member of the Piano Teachers' National Association of Japan (PTNA). | |
'Ongaku no Tomo' magazine praised Mr. Itani as "a pianist with beautiful tone" and " promising newcomer" on his professional debut recital in his native Osaka in 1982. Since then, he has performed recitals in Tokyo, Kobe, Nagasaki, Fukuoka and all over Germany. As a guest soloist, he has performed with Osaka Philharmonic Orchestra, Nagasaki Symphony Orchestra, as well as Symphonie-Orchester Muhldorf of Germany. His radio appearances include NHK・FM, NHK・ Radio1 and FM-Fukuoka. An active chamber musician in Japan and Germany, he is also a favorite partner of many vocal recitals include "Japan-Italy Gala Concert" as well as "Concert of German Lieder". He released 3 CDs featuring major solo works by Chopin, Schumann, and Brahms.

As a dedicated and thought-after teacher, he has taught at Kwassui Women's University in Nagasaki for 33 years. During this time, he was the organizer and the performer of the "Lobby Concert Series" at newly renovated Nagasaki Arts Museum, and was an instructor at "Nagasaki Ongaku-Juku". He was a jury member of Iizuka Newcomer Competition, Nagasaki Prefecture Newcomer's Concert Audition, Kawai Music Competition and many others.
His distinguished teachers include Satoshi Izawa*, Erik Then-Bergh and Gerhard Oppitz. He studied chamber ensemble with Oskar Koebel**.

●●A Message from the Instructor●●
I would like to guide you to the depth of musical world through piano. I have had many precious encounters in many places through piano; teaching children at a music school in Germany is one of my delightful memories. Along with piano performance, I have taught piano pedagogy, teaching methods, music theory, music history, solfege, piano accompanying, and chamber music. It is fun to find out each composer's musical personality, historical background and influence. And it is a profound experience to discover that music is often influenced from the culture and the languages of many different countries. For the next generation of musicians, let's learn the core of the musical knowhow from Bach's music. Even for those who is not a fan of Bach, I am confident that you will start to like the composer. For those young ones who is about to make their first steps into the musical world, the timing and the way to learn, and most of all, the quality of the instructor will be the most important. At Lishmoa School of Music, we have many excellent instructors. In the process of learning, not only that you will discover the world of music, but I have no doubt that the experience itself will enrich your life. For the adult musicians who loves music and have their own dreams and goals, my hope is, to support you and guide you step by step and show you the depth and the true pleasure of music. By cherishing each musical encounters, I would like to share the joy of music through our lessons.

 【To release a CD】Click the image to jump to the detail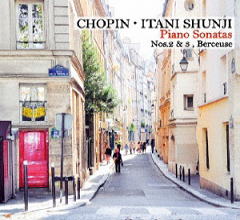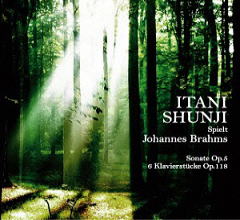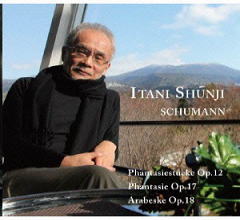 ---
MEGUMI TAKAHASHI
| | |
| --- | --- |
| Mrs. Takahashi* is a graduate of Kita-Kamakura Joshi-Gakuen Senior High School's Music Department. She received her Bachelor of Music degree in Piano Performance from Toho Gakuen School of Music. | |
Her teachers include Tamiko Matsuo, Yoko Komaki, Masako Kanematsu, on the piano, Nobuko Takahashi on the organ, and Masamitsu Takahashi on conducting. An active recitalist and a chamber player, she has performed many concerts throughout the country, and receiving high praises. She is also an organist and a harpsichordist for oratorios.

She lived in Hokkaido for a decade from 2007 to 2017. During her residency, she actively toured local schools and hospices, sharing her gift of music to those who doesn't have as much chance to hear a live concert and for those who are physically unable to go hear a live concert.

●●A Message from the Instructor●●
Music is something that have always been there with me. In a way, I consider music as my dear friend. And through music, I've had many amazing encounters. With music, I can communicate with someone who doesn't speak the same language, and express all kinds of feelings such as happiness, joy and sorrow. I am always looking forward to the new encounters through music!
---
 YUKIKO SOUSUMI


---

The first prize winner of the Kamakura City Students' Music Competition and the finalist of the Kanagawa Music Competition, Mrs. Sousumi graduated from the music department of Kita-Kamakura Joshi-Gakuen Junior and Senior High Schools. She received her Bachelor of Music degree in Piano Performance from Toho Gakuen School of Music.
●●A Message from the Instructor●●
As a child, I looked up to my piano teacher and has since dreamed of being a piano teacher one day! And that dream made me go to the same music school my teacher graduated from. There were many obstacles on the way, but I strongly believe that music enriched my life greatly. My goal is, for my students to be able to read music by themselves, understand and being able to perform the music, and to be able to find the true joy of music from our lessons.
---
AERYONG KANG
| | |
| --- | --- |
| Aeryong Kang received her musical training from Toho Gakuen School of Music where she received her Bachelor of Music degree in Piano Performance. | |
She received the Incentive Award on the 8th and 9th annual Japan Piano Teachers Association (JPTA) Piano Audition. Two years later, on the 11th JPTA Piano Audition, she was awarded the Incentive Award again, and this time, proceeded to the national final round. For two different occasions (5th & 8th annual), she was awarded 1st place and the Excellent Composition Award at the national final of Japan-Korean Piano Competition. In 1997, she participated in the International Tchaikovsky Competition for Young Musicians held in St. Petersburg, Russia.

She studied under Reiko Chiba 、Noriko Inoue, late Kurita Kazuo, and Akiko Takayanagi. In addition, she has attended a masterclass of Vladimir Mischouk at Saint Petersburg Conservatory of Music in Russia.

Aside from her teaching, she actively performs as a solo recitalist and performs as a member of Violin-Piano Duo "Lier". Her versatile performing career expands to Piano Duo and other chamber ensemble activities as well.

She is a member of the Piano Teachers' National Association of Japan (PTNA).

●●A Message from the Instructor●●
Since I started playing the piano, I have always lived right by with music. There were times that things didn't go the way I wanted to be, and I actually considered quitting the piano. But because of the feelings of "loving music" pouring out from my heart, and because of the many support I received from amazing people I've met during my career, I am where I am today. Music can teach you all important things in your life. I value every encounter especially with my students. I will teach accordingly to each student's level and pace.
---
ALISA FUUKI
| | |
| --- | --- |
| Alisa Fuuki received her Bachelor of Music degree in Piano Performance from Ferris University in Yokohama where she also finished their Performer's Diploma course. | |
She also received Diploma from Prayner Konservatorium in Vienna, Austria.

While she was still a student, she performed in An evening of Concertos, Graduation Concert, Okurayama Memorial Hall 20th Newcomers Recital, and many other concerts. From 2009-2011, she served as an assistant at Ferris University's Research Center in Vienna, Austria.

Her teachers include late Souko Fujimoto, Mamiko Suda, Keiko Kodama, Cho Sumi, and Ralf Heiber. She also studied piano accompanying from late Tomoyoshi Ando. She is active as a soloist and as a piano accompanist.


●●A Message from the Instructor●●
When you open your ears and find a beautiful music, you will be rapped around with lovely feeling that your heart start to dance. Through our lessons, I am hoping to share those moments with my students. With your own pace, I would like to guide you through the quest of finding the true charm that music possesses.
---
HIROKO ETOH
Hiroko Etouh is a graduate of Tokyo College of Music's "Piano Performers' Program" as a scholarship student.

She also completed masters degree program from the same institution.
Mrs. Etouh has performed as a guest soloist with Japan Shinsei Symphony Orchestra at Tokyo Metropolitan Hibiya Public Hall. Since then, she has been active as a concert performer.

●●A Message from the Instructor●●
In Japanese, we spell music with two characters; [音: sound] and [楽: fun]. Music must be fun to be "music"! You will find upmost pleasure when you can express who you are through music. I'd love to help you finding the joy of music step by step. Let's move towards your goal with your own pace!
---
 MARIKO USHIRO


---

Originally from Hokkaido, Mariko Ushiro grew up in Kyoto, Kanagawa, Hong Kong and Osaka.

She received her Bachelor of Music degree in Piano Performance from Osaka College of Music, and Performer's Diploma and Teacher's Diploma from Ecole Normale de Musique de Paris, Alfred Cortot.

Mariko started playing the piano at youthful age of 5. When she was 14, she started to learn the instrument more seriously with both Setsuko Baba and Masatoshi Matsumoto; with whom she relearned core basics like posture and hand position, to how to create musical expression and tone color. Her other teachers include Hiroyuki Sengoku、Yukiko Deto、Reiko Nakaoki and late Germaine Mounier. She studied chamber ensemble under Devy Erlih. She also participated on the masterclasses conducted by Ivan Madarasz、Krassimira Jordan, Thomas Kreuzberger and Jenny Zaharieva.

She passed auditions held by Japan International League of Artists (20th annual), Tokyo International Arts Association (26th) and by Concert Vivant (9th). The list of her competition success include the Incentive Award from 9th Young Artist Competition, and 2nd place (no 1st awarded) on TIAA Les Splendeurs Music Competition. She was a finalist at Japan Performers' Competition, Osaka International Music Competition, as well as International Piano Due Competition. She received the Chamber Ensemble Award at Sofia International Piano Competition, the Special Award and the Memorial Award from "Music Without Border" Music Festival Competition in Hungary, and placed 3rd at Austria's Dichler Competition.

During her years in France, Mrs. Ushiro performed a joint recital in Paris and a solo recital in Switzerland. After returning to Japan, she played a duo recital in Yokohama, and appeared in such concerts as "Piano is Miracle", "New Year Concert", "Christmas Concerto" and many others. She also shares her talent at local schools and retirement houses.

●●A Message from the Instructor●●
It is important to feel "Piano is fun" and "Music is fun". Without losing that feeling, I would love to help bring out the talent and the originality of each student. I would like to show my students the joy of being able to read music by your own, being able to play a piece after practicing hard, being able to play the piece you love, being able to shaping up a composition, being able to express through music, being able to change tone color just by learning proper use of hands and correct posture, being able to find your own tone color, being able to come up with your own fingering and pedaling, and the pleasure of being able to analyze and understand a composition, etc. Through our lessons, I am looking forward to share the depth and joy of music with all my students.

---
 NAHOKO TERAO


---

A graduated of Musashino Musicae Academia in Tokyo (Bachelor of Music degree in Piano Performance), Ms. Terao is an active performer and teacher.
Currently, she is a staff pianist for several different choruses.


●●A Message from the Instructor●●
Music enriches people's heart and soul.
You might struggle until you can read the notes and learn music by your own, but when you can freely express what you are feeling through piano, the feeling will turn into a pure joy and happiness. I would like to share those moments with each of my student through our lessons.
---